Try to do as much as possible in your 'normal' life using the weaker limb, like brushing your
teeth, opening doors, eating, using the computer's mouse, EVERYTHING ! this will strengthen your
mind's connection to the limb as well as make that limb stronger.Also, when doing singles with
the weaker hand, you can play around with the accents, and throw in rests and make it groove.
When you can 'groove' with one hand doing singles - you will REALLY be able to groove on a kit!

Practice singles with the weaker hand on a pad with a metronome for HOURS! Do it while watching
TV, while listening to music, etc. Start at a slow tempo, where you have good control. Over time,
increase the tempo little by little as your hand gets better. IT TAKES TIME—don't get discouraged.
Don't be tempted to increase the speed too quickly - remember, if your arm starts to tense up,
you're already going too fast. You want to work at a tempo that you can sustain with your weaker
limb ALL DAY with no problem. Try to stay relaxed. It may be boring, so doing it to music can help
make it more enjoyable. SPEND AT LEAST TWICE AS MUCH TIME PRACTICING THE WEAKER
LIMB AS YOU DO THE STRONGER ONE - AND SPEND AT LEAST AS MUCH TIME JUST ON THE
WEAKER LIMB AS YOU DO ON EVERYTHING ELSE (Like rolls & stuff that use both hands)—
Otherwise your weaker limb will not catch up to the stronger one.
Work on rudiments, singles & doubles with both hands, but at a tempo your weaker hand can do.
SLOW & STEADY ! ! When your weaker hand can go faster, increase tempo—USE A METRONOME
(unless you're playing along to music). It may be frustrating that your weaker hand seems to 'hold
you back' because your other hand may be able to go MUCH faster, but a chain is only as strong
as it's weakest links— have patience! I like to do various paradiddles (regular, double paradiddles,
reversed & backwards), plus regular double stroke rolls, swiss triplets, single stroke rolls, etc.
As far as weights etc., I do a little lifting with a bar bell, some push ups, &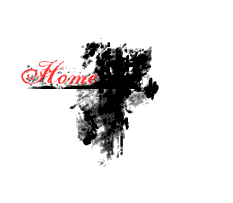 sit-ups. Your best bet to build up the weaker arm is what I described above —use it more in your daily life, and work on it with a metronome.
AGAIN:
SLOW & STEADY!!
IT TAKES TIME
DON'T GIVE UP ! !
USE A METRONOME OR PLAY ALONG TO MUSIC!
Try to stay relaxed. And remember - try to enjoy even the boring stuff
practicing. Make it into a game, or come up with cool 'riffs' out of what
you practice and make them into rolls you can later use with your band.